Your privacy is key
We at Landal GreenParks greatly value your privacy. We believe that you should control the information that you want to share with us. That is why we only place essential, functional and analytical cookies that are required to properly operate our website and to help us improve our online services. If you require a more personalised experience with more user convenience, please change your settings.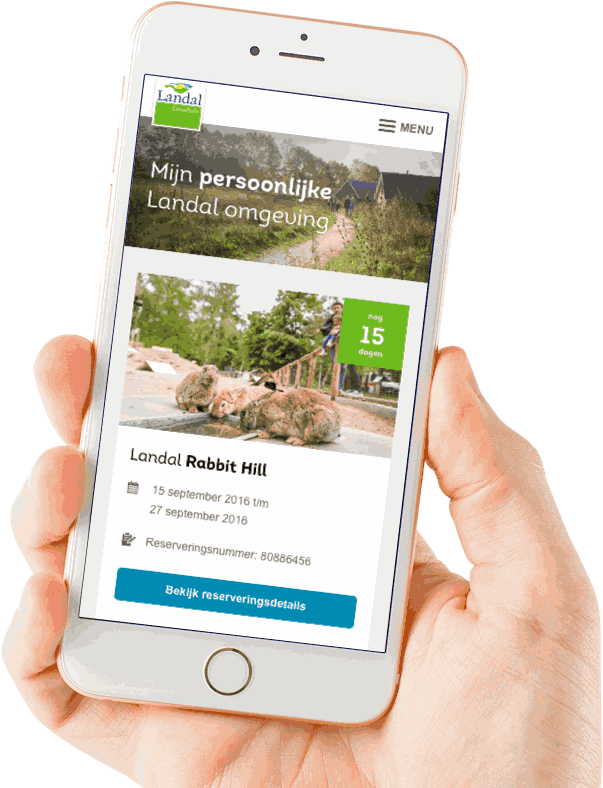 Everything you need in your Landal account
All your reservations in one overview.
Add to your holiday fun with some great extras.
Save your favourites
Creating an account
Log in
Processing and security of personal data
When you make a booking to stay at one of our parks, we need certain data from you. We also process data in other cases, such as information requests, the administration of competitions and when visiting our websites. In doing so we also use the services of third parties who receive specific personal data and process these on behalf of Landal GreenParks. This occurs, for instance, for the purpose of sending brochures and e-mailings or the processing of our guest surveys. When you make a booking, your data are obviously shared with the park where you will be staying.

Below is a more detailed description of which data we process and what we do with it:
Beware of
fake campaigns
We would like to draw your attention to the following: There are regular prize draws in circulation via Facebook, e-mail and other channels that have not been initiated by Landal GreenParks or Hof van Saksen. These usually offer a free stay at one of our parks. In these 'phishing campaigns', our name and logo are misused for the purpose of collecting personal data or other information. Don't join in, this is a scam.